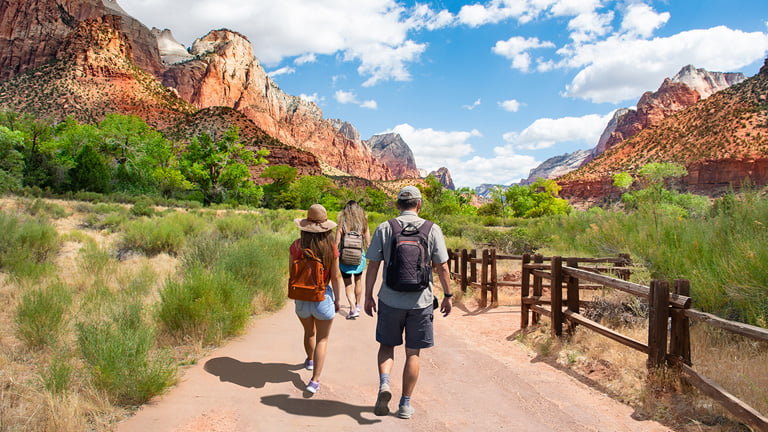 The USA is one of the most visited countries in the world, with over 4.5 million monthly visitors in 2022. If you are planning to travel to the USA, there are certain things you must do before and during your trip to enhance your experience. This is where our travel hacks come into play, offering ingenious solutions to help you enjoy your trip.
In this article, we will discuss some of the best travel hacks for navigating the vast and diverse terrain of America. These hacks not only save time and money but also ensure a smoother and more enjoyable travel experience. Whether you are planning a cross-country road trip, exploring vibrant cities, or immersing yourself in the natural wonders of national parks, the hacks we are about to share will come in handy. Let's delve into the hacks right away.
Preparing for Your Trip with Travel Hacks
Thorough Planning and Research
You need to start planning for your trip a few weeks or months before the trip to avoid last-minute panicking. Take the time to understand visa requirements, entry restrictions, and necessary documentation well in advance. While planning, create a detailed itinerary that includes your desired destinations, activities, and attractions to make the most of your time in the USA.
Finding the Best Flight Deals and Booking Accommodations
After deciding the places you intend to visit, the next step should be booking your flight and accommodation. Use flight aggregators and travel websites to compare prices across different airlines. When booking accommodations, research the different options, including hotels, vacation rentals, Airbnb and hostels, to determine which one works best for you. You should also consider reading reviews online to learn more about the experience of previous visitors.
Using eSIM for Easy and Affordable Data Connectivity
The USA was among the first countries to rapidly adopt eSIM technology. All the major telecom companies in the US, including Verizon, T-Mobile, and AT&T, support eSIM. Utilizing an eSIM (virtual SIM card) can greatly enhance your trip to the USA since it provides convenient and affordable data connectivity without needing physical SIM cards or dealing with local providers. So, if you have a eSIM-compatible phone, make sure to use eSIM when you get to the USA.
Packing Smartly
Maximum your space
Make the most of your luggage space by using some of the popular parking hacks, such as folding your clothes and rolling them tightly to save space and minimize wrinkles. You should also consider using packing cubes or compression bags to organize and compact your belongings efficiently. Additionally, consider packing smaller items into bigger items. For instance, your stockings and shoe brush can be fitted inside your shoes.
Essential Items for USA Travel
While packing, you should always start with the essential items. Some of the essential items you should travel with include the following;
A universal travel adapter will ensure your electronic devices can be used in American outlets.
A portable USB-C charger if you're using some of the recently released devices. If you have an iPhone, pack your lightning cable.
A reusable water bottle in case you need to hydrate yourself
Lightweight, quick-drying towel if you plan on engaging in outdoor activities or visiting beaches.
An eSIM-enabled device. Using eSIM is much more convenient in the US since almost all mobile carriers are migrating to eSIM.
Avoid Excess Luggage Fees
Before packing your items, check the baggage allowance of your airline beforehand to avoid exceeding the limit. After packing, consider weighing your luggage before leaving home and ensure it meets the weight restrictions of your airline. If you have someone you're traveling with, consider distributing items between your bags to balance the weight and avoid overweight charges.
Saving Money While Traveling
Go for budget Accommodation and dining options
Accommodation and dining are among the two categories that could contribute to a huge travel bill if you don't plan well. You should consider choosing budget and dining accommodation options since there are plenty of them in the USA. If you are on a budget, Hostels, guesthouses, and Airbnb are much cheaper and can offer a relatively similar experience as the expensive hotel options. When it comes to dining, consider cheaper options such as street food stalls, local markets, or affordable eateries favored by locals.
Utilize Travel Rewards Programs and Credit Card Discounts
You should also take advantage of the travel reward programs and credit card discounts offered by many airlines, hotel chains, and travel booking platforms. These programs allow you to earn points, which can be redeemed for discounted flights, accommodations, or even freebies.
Use eSIM for Affordable Data Plans and Avoiding Roaming Charges
Another effective way of saving money on your trip is using an eSIM for data connectivity. eSIM has affordable data packages and it will also help you save money on expensive roaming charges. eSIM allows you to switch between local data plans, making it easy to choose data plans that suit your budget.
Research Free or Low-Cost Activities and Attractions
There are plenty of free or low-cost activities and attractions that you can engage in while in the US. Many cities have public parks, museums with free admission days, walking tours, or scenic viewpoints that offer memorable experiences without a hefty price tag. You can also take part in local festivals, events, and cultural performances, which often provide a rich cultural experience at little to no cost. However, you need to confirm that these activities will happen during your trip days.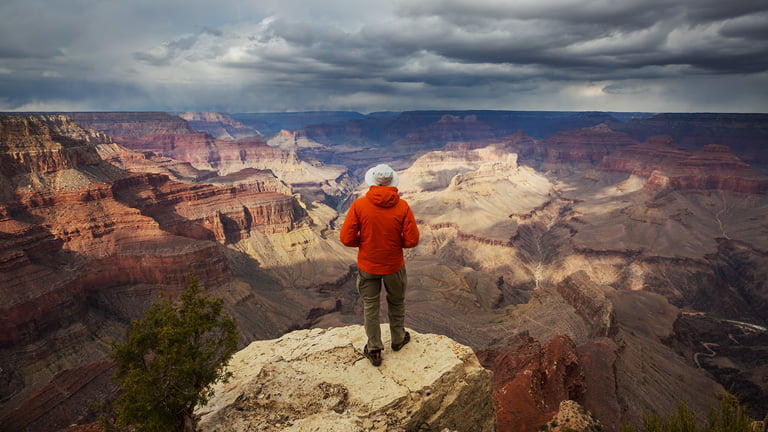 Navigating Transportation
Utilize Public Transportation
The US has one of the most advanced public transportation infrastructures, which is often an affordable and efficient way to get around in many cities. Instead of hiring an expensive private car, take buses, trains, trams, or subways to explore your destination. Using public transportation will also help you to experience the actual lifestyle and culture of the everyday US citizen. However, you need to research the available public transportation options and familiarize yourself with routes, schedules, and ticketing systems.
Take Advantage of Ride-Sharing Services
Using ride-sharing services like Uber or Lyft is also a more convenient and cost-effective option than hiring a private car. To access these ride-sharing services, you need to ensure you have the app installed on your device. Ride-sharing can also be more cost-effective if you're traveling in a group, as the cost can be split among passengers.
Use eSIM for Real-Time Navigation and Online Ticket Bookings
Using most of the services in the US will require you to be connected to the internet. So, you will need to ensure your mobile data is enabled to utilize services like real-time navigation apps like Google Maps or Apple Maps to easily find your way around, whether you're walking, taking public transportation, or driving. If you have an eSIM-compatible device, ensure to use eSIM to save money thanks to the eSIM affordable data plans offered by mobile carriers.
Safety and Security
Prioritize Personal Security and Protect Valuables
While in the US, take your personal security seriously, especially when you move outside your accommodation. You should also take measures to protect your valuables, including your luggage, smartphone or any other devices you might have carried with you. Be mindful of your surroundings, especially in crowded areas or unfamiliar neighborhoods.
Avoid displaying expensive jewelry or electronics that might attract unwanted attention. You may also consider making photocopies of important documents such as your passport or national ID and keeping them in a separate location from the originals.
Maintain Reliable Communication with an eSIM
Staying connected to the internet should be one of your top priorities while in the US. The internet could be your savior if you get into an emergency situation. Consider using an eSIM in your mobile device if it supports this technology. With eSIM, you will be assured of continuous connectivity, allowing you to make emergency calls, send messages, and access the internet even if you don't have access to Wi-Fi.
Stay Informed and Follow Local Safety Guidelines
Before traveling, make sure you learn about the travel guidelines of the places you intend to visit in the US. This is public information that you can easily access on the internet. While on your trip, remember to keep track of any travel advisories or alerts issued by your government or relevant authorities. You should also make sure you have the emergency contact numbers for local police, medical services, and your embassy or consulate. These contacts may come in handy when you get an emergency.
Conclusion
We have covered all the crucial travel hacks that will greatly enhance your USA travel experience in 2023. Planning your trip, finding the best flight deals and accommodations, packing smartly, choosing the right transportation means, and using eSIM for data connectivity are crucial for a flawless and cost-effective trip in the USA. If you have an eSIM-enabled device, check out eSIM USA for the best mobile data packages.
By utilizing these hacks, you will be able to maximize your time, save money, stay connected, and ensure your safety throughout your journey. Incorporating these strategies will undoubtedly contribute to a memorable and worry-free exploration of the United States.